Use it as an ally, be its friend. When you're washed out or looking pale, bronzer is your absolute go to but of kit.
Use bronzer after you've finished your concealer and foundation but before your Anti-Shine.
Our bronzer has a matte finish anyway. Just in case you forget your trusty Anti-Shine.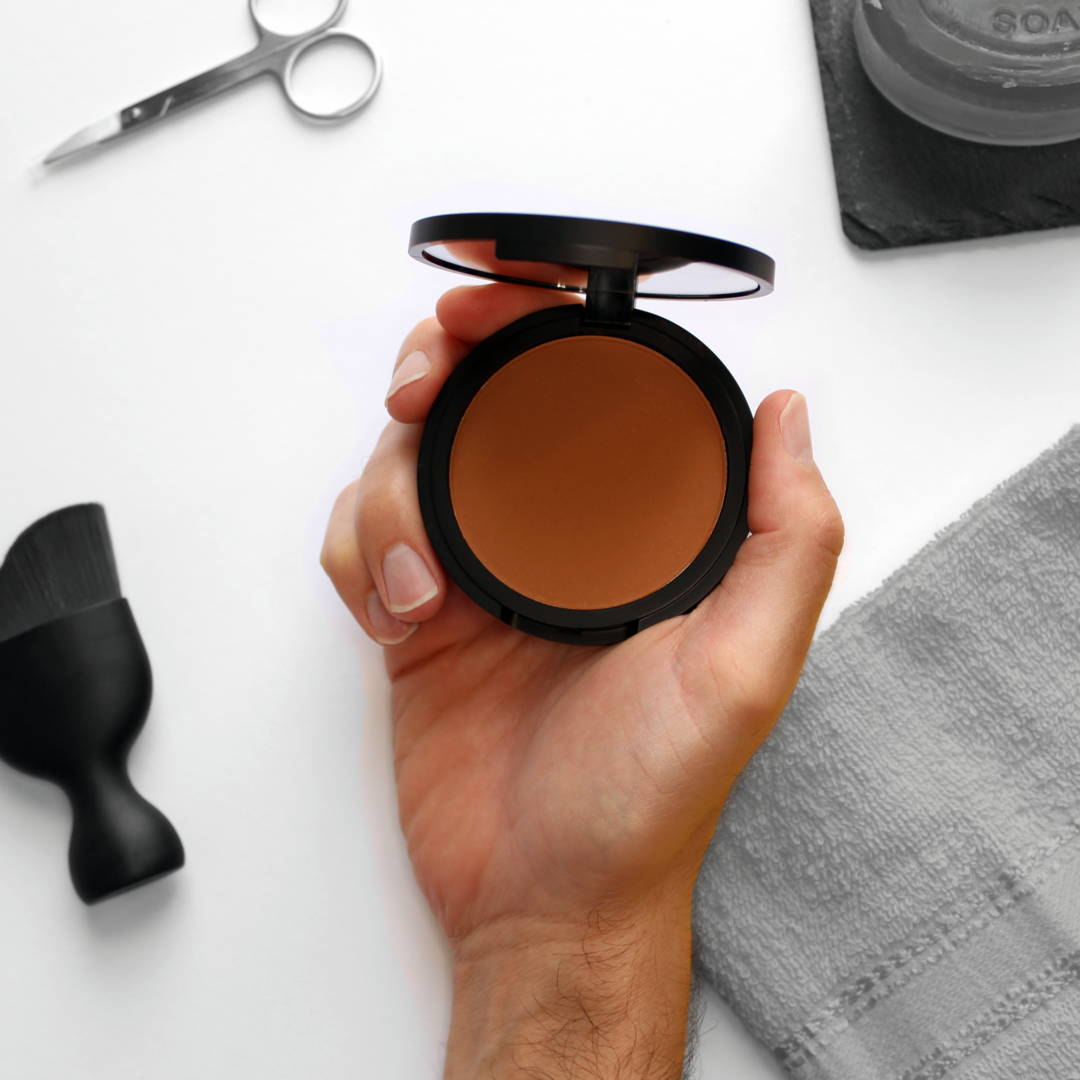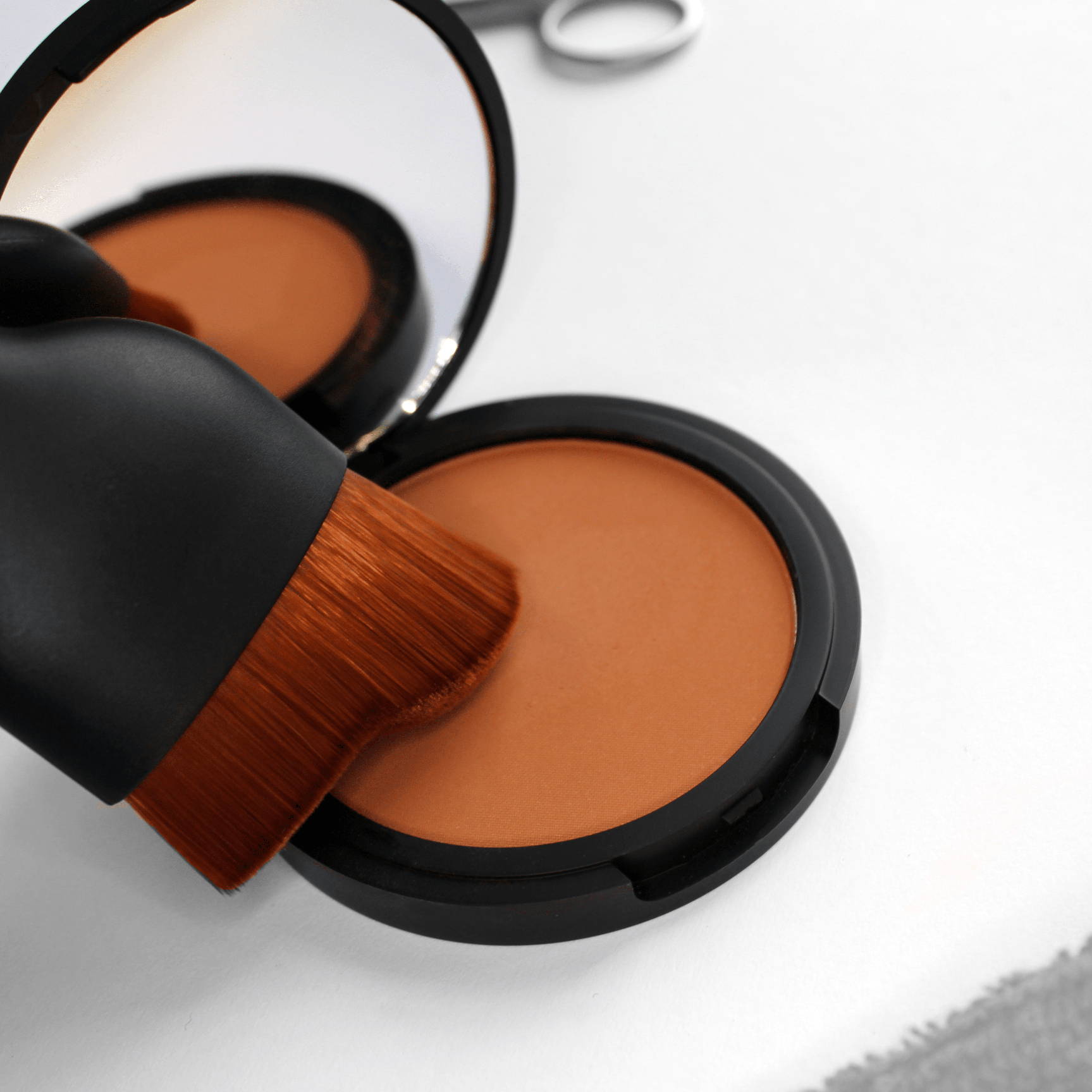 Keep in mind a figure of 3.Sweep the brush around the edges of your forehead, past your temples, under your cheekbone and lightly under your chin.
The trick with bronzer is to layer it up. Don't over do it and look like Ross from that episode of friends.
If you think you need more, do another sweep, and another.