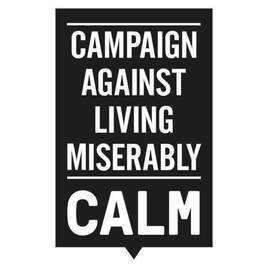 Our Founder and CEO, Danny Gray, has struggled with mental health issues and body dysmorphia from an early age. He suffered from being continuously bullied at school because of "the way he looked" and there were always comments being thrown around about his acne throughout his teenage years.Through the use of makeup, he's regained his self-confidence and, in his words, "has transformed his life".Makeup isn't a cure for bullies or even low self-esteem and lack of confidence, but just from listening to the passion when Danny speaks about how makeup has helped him, it's definitely a good starting point.

Following Danny's experiences through childhood and the lack of resource for men struggling with their mental health, we've teamed up with CALM (Campaign Against Living Miserably), to promote the freedom of talking about the burdens that men face and the positive affect that a simple chat can have when you're just not feeling quite yourself.

To be honest, it's no secret that the pressures of work, socialising, keeping fit, eating well and doing all this whilst looking good, can take over anyone and everyone's life at one time or another. I mean, we can help you with giving you the external confidence, but who do you turn to when you're struggling on the inside?

That's where CALM come in. They offer a whole range of services… A free contact helpline and webchat, both open 5pm until Midnight 365 days a year, guidance if you're worried about someone close to you and also post-suicide support.
We reached out to team up with CALM to donate 50p of every concealer sale to them, our most popular product.